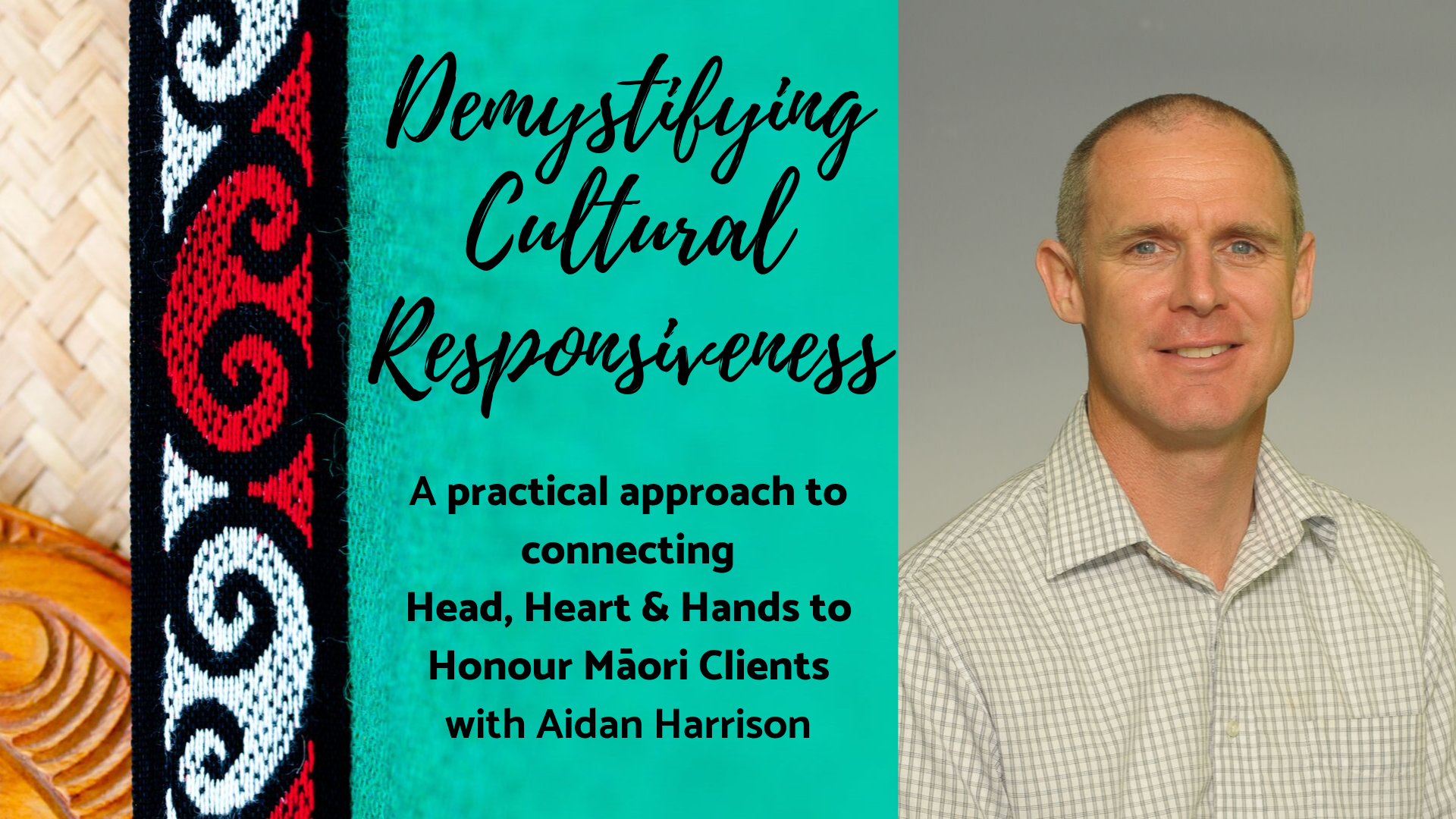 AIM: To foster understanding & confidence in culturally responsive strategies to strengthen authentic relationships with Māori clients.  
Following Aidan's presentation at our special training event in 2018 on 'Te Tiriti o Waitangi through a Covenantal Lens', many attendees wanted more. They asked for practical tips as to how to put the principles embedded in Te Tiriti into practice.  So Aidan has put together a special training event, which will be followed by a short webinar series which will further upskill attendees.
Training Outcomes:
Increase confidence to develop & implement bicultural policies & practices
Equip & motivate attendees to connect, share & serve their Māori community
Honour the Treaty of Waitangi including the Crown & Iwi as Treaty partners
Develop an understanding of the practical outworking of Treaty principles & Māori values
Aidan's' presentation will echo CBNZ values.
Attendees of Aidan's other training sessions said:
"One of the most valuable PD opportunities I have had …Aidan made it very easy to take the knowledge gained and begin to implement it immediately"
"Thought provoking and inspiring session on Te Tiriti"
"Your enthusiasm and positivity allowed us to feel completely comfortable to ask 'dumb' questions and build our understanding of the language and protocol"
"The fact that Aidan is pakeha (with all the inherent cultural ways of thinking, and an insightful self- awareness of these), fluent in te reo and 'connected' with te ao maori, is a demonstration to us, as pakeha learners, of genuine commitment to the bicultural nature of NZ"
Please register early as spaces are limited.
Who should come?  While the training is particularly geared towards Financial Mentors (formerly Budget Advisors) and Budget Service Managers, it is also relevant for other community service workers eager to get a better understanding of how to better honour Maori Clients.
NEXT TRAINING: To be confirmed. (In 2019, this training day was presented in Auckland, Hamilton and Christchurch)