About CBNZ
CBNZ Inc is an interdenominational organisation working to support and bring together, the many Christian 'not for profit' services and individuals working in the budgeting and financial services fields. These services help people struggling with money issues whatever their faith, culture or ethnicity.  We welcome members and non-members, irrespective of their culture or belief, to attend training events.
By networking and co-operating together, we believe that we can make a real difference to the lives of the thousands of people we work with each year, and help to empower communities. Together, we have the ability to share resources, training and other knowledge acquired, with the added benefit that we don't individually have to 'reinvent the wheel'.
We also believe that the Church, as a whole in New Zealand, is doing much more work in the budgeting area than anyone realises. Nobody will know just how much, until we start communicating together.
Established in 2004, CBNZ is a registered 'not for profit' incorporated society.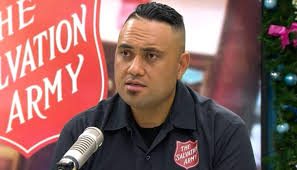 Training 2020
Faith and Fear, Sharon Soper (Jubilee Budget Advisory Service) – Webinar 1 April 2020
State of the Nation – Perspective by Ronji Tanielu
– Webinar, Thursday 27 February, 2020
Strength-based Training (dates tbc)
– New programme being piloted (in conjunction with Fincap)
Cultural Responsiveness – honouring Maori Clients
– Webinars, Aidan Harrison 27 March 2020. Additional dates tbc.
I learned so many new practical skills that I can take back, and pass on to clients – thank you so much